Trinity's Mother and Child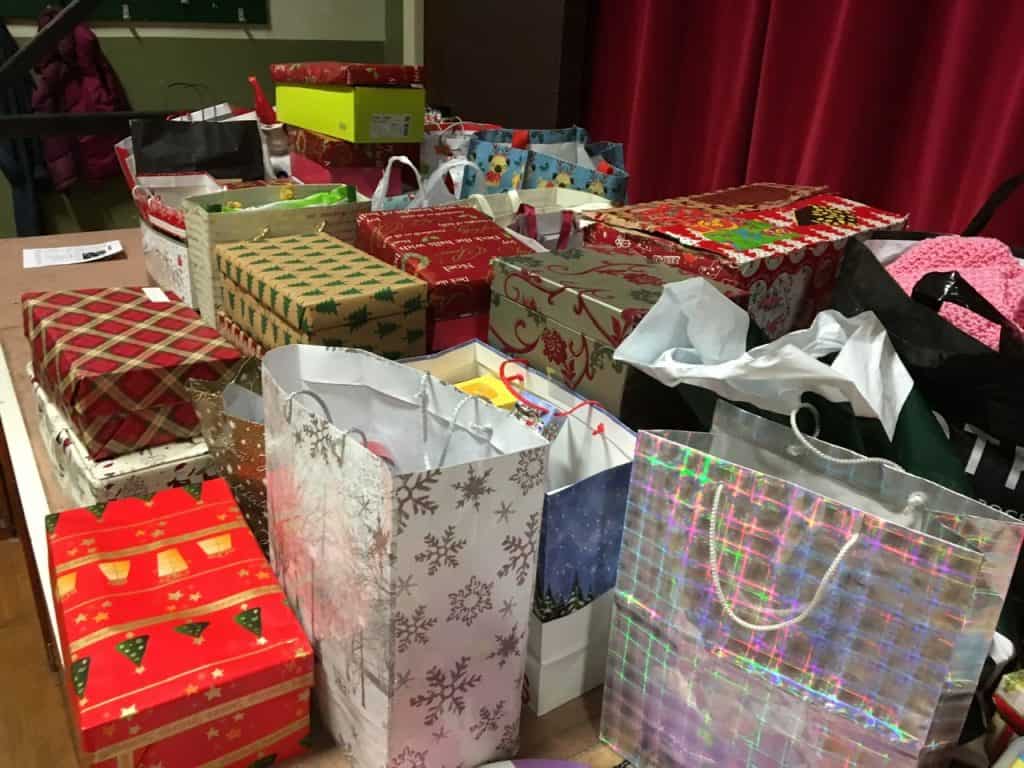 Christmas Donations
14 & 15 December 2019
The Treasure Seekers at Trinity Methodist Church are collecting Christmas gifts for two local charities which support mothers and their children in crisis, Maryvale and The Wish Centre.
Maryvale
Maryvale is a residential home in Blackburn for young mothers aged up to 25 and their children providing a family atmosphere for women often alienated from their own families or who have experience of violence, disruption, substance abuse, physical or mental health issues, loneliness, fear and/or loss. Maryvale provides a nurturing, safe and secure supportive environment where young mothers can regain control of their lives and can be assisted to move on to independent living. This is an accommodation, resettlement and aftercare support service which is run by Caritas.
The Wish Centre
The Wish Centre's refuge in Blackburn provides safe, emergency accommodation for mothers and children fleeing domestic abuse. All the staff are experienced, qualified and passionate about supporting families to live independently. The specialist children's support workers create a positive environment, where children and young people feel safe and free from abuse. They offer one-to-one and group sessions, where children who may be traumatised can participate in therapeutic sessions to help them reconcile their abusive experiences and can also enjoy play sessions and have fun as children deserve. They support children to overcome their experience of abuse and ensure any disruption to their education is minimal during their stay.
INSTRUCTIONS: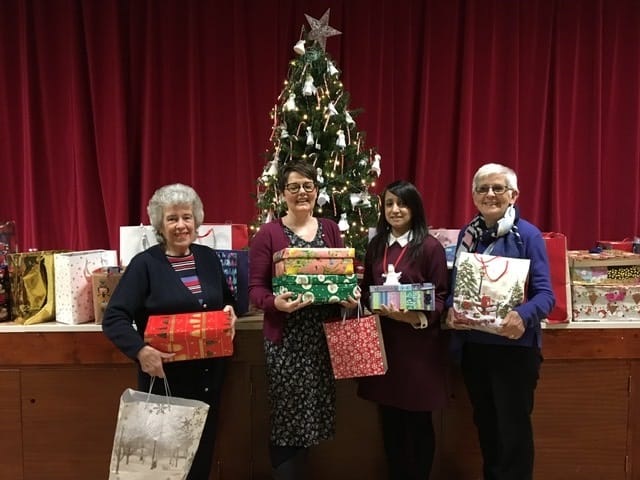 Imagine leaving your home and not having an opportunity to take anything with you. Think of those essential things that you might need in a crisis. Think about small items that would make life that little bit easier and little treats that make you feel that someone cares.
No handmade, used, repackaged or second-hand items thank you. Here are a few ideas which the charities have provided to get you started:
| | |
| --- | --- |
| Maryvale | The Wish Centre |
| Baby and young children's toys | Socks |
| Make Up items | Underwear (all ages, male and female) |
| Perfume | Shower Gels and Deodorants (particularly teenage gifts) |
| Picture Frames | Pens, colouring books |
| Baby towels | Hats and gloves |
| Baby clothes | Toothbrushes and Toothpaste |
| Baby wipes | Confectionery |
| Sanitary Towels and Nappies | Sanitary Towels and Nappies |
| Toys | Toys |
| Gift cards for Boots, Superdrug, Primark etc. | Make up items |
Gifts can be brought to Trinity on Saturday 14th and Sunday 15th December between 11am and 2pm. They will be collected by Maryvale and The Wish Centre on Monday 16th December